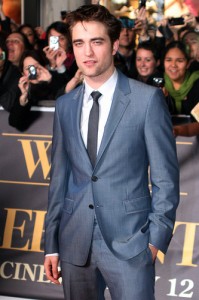 Robert Pattinson only split with cheating girlfriend Kristen Stewart last week, but it appears that the star may have moved on already.
Robert and singer Katy Perry were spotted enjoying a weekend away together in California and the pair were photographed sitting together watching a wedding rehearsal.
Rob's relationship with Katy has been named as one of the many reasons behind the Twilight couple's split, as Rob turned to her many times during his rough patch with Kristen. Katy has also said before that she would love to date Rob if he were single, and it appears that they may now be doing just that.
A source has said "Rob has never felt so free" since the split, but Kristen doesn't seem ready to let go and keeps trying to get hold of him on the phone.
If you are feeling trapped and searching for freedom, take a love psychic reading and gain some valuable psychic insight.
Image Credit: Eva Rinaldi Celebrity and Live Music Photpgrapher (flickr.com)