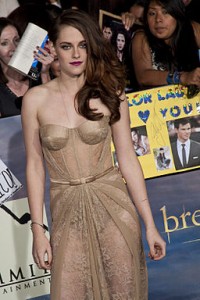 The romance between Kristen Stewart and Robert Pattinson seems to be right back on track after a number of American magazines claimed that they are already expecting their first child together.
Kristen's cheating scandal with Snow White and the Huntsman director Rupert Sanders appears to have been forgiven and forgotten by Robert as the couple have been seen looking happier than ever, particularly during their appearances at Twilight: Breaking Dawn Part II premieres all across the globe.
In numerous interviews, Kristen has been very open about her desire to have children with Rob in the future. In her latest interview, she certainly revealed that this is her main plan for the future, telling her interviewer what she would do "if I have a boy".
Whether she is pregnant or not remains to be seen, but it is only a matter of time as it seems to be a key part of their future together.
If you are thinking about the next step to take in your relationship, why not take an online psychic reading and find out what your life is heading towards?
Image Credit: Tom Sorenson (commons.wikimedia.org)