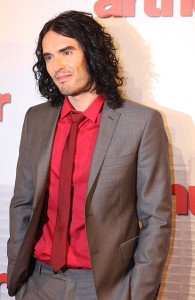 Russell Brand and Demi Moore have become great friends after meeting at a yoga class, and their relationship could be taking a step further after it emerged that Russell has invited Demi along to a yoga retreat in India.
Russell found yoga and meditation to be incredibly helpful and healing after his split from American singer Katy Perry, and Demi certainly seems to be heading that way too following her divorce from Ashton Kutcher.
Although the pair will be travelling with other members of their yoga group to the spiritual retreat inIndia, the relationship between Russell and Demi has gradually become stronger as they spend more time together.
Will spiritual healing be the only kind of healing they find together at the retreat? In any case, both seem to be healthily moving forward with their lives.
If you are still recovering from some bad news, why not take a free tarot reading and see if positive guidance can help you on your way?
Image Credit: Eva Rinaldi (commons.wikimedia.org)