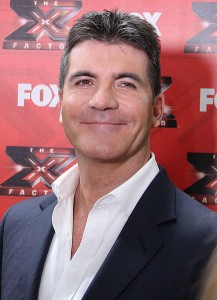 Some call him the eternal bachelor, but Simon Cowell looked happy with his latest female friend who he was pictured getting close with at the Sony Brit Awards after-party on Wednesday night.
The 53-year-old music mogul, who was most recently rumoured to be dating Baywatch bombshell Carmen Electra, was getting up close and personal with the pretty blond – bespoke gift company founder Caroline Stanbury – throughout the course of the evening.
She seemed to get the approval of some of his closest chums, including One Direction star Harry Styles, who even apparently pretended to propose to her at one point.
Simon left the venue alone however, photographed nursing a bottle of beer in the back of a car.
If you have got a new love interest but are worried about where it might be leading, why not get a love psychic reading to help you decide on your future?
Image Credit: Alison Martin (Wikimedia Commons)