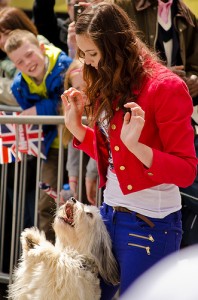 Tensions are always running high on Britain's Got Talent, and no more so than between the celebrity judges.
In the latest spat to hit the headlines, Simon Cowell told fellow judge Amanda Holden that he had not even heard of her until her marriage to Les Dennis collapsed.
Although Amanda was already a famous actress before her relationship broke down, Simon said that he first heard about her when the news emerged that she had cheated on Les Dennis, her husband of five years, with Neil Morrisey from television show Men Behaving Badly.
The couple divorced in 2003 after attempts to rebuild their relationship failed, and Amanda has now been happily married to Chris Hughes, drummer from Adam and the Ants, for around 5 years.
Although the spat will surely blow over quickly, Simon's jibes just go to show that your past is never truly forgotten.
If you are struggling to deal with events in your past, why not try love tarot readings to help you find some guidance?
Image Credit: garryknight (flickr.com)