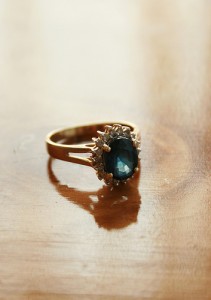 Formula 1 heiress Tamara Ecclestone is officially off the market after her whirlwind romance with Jay Rutland appears to have resulted in a marriage proposal.
Tamara began dating the stock broker just one month ago, and although friends were reportedly concerned about how fast their romance was developing, Jay's proposal during a holiday inDubaiwas wholeheartedly accepted by Tamara.
The heiress has insisted that she knew pretty early on that Jay was the one, telling Hello! Magazine that she believes that "when you find true love, why wait?"
On top of this marriage proposal, Tamara has recently received more good news in the announcement of the jail sentence of her former boyfriend Derek Rose who had tried to blackmail her. He is due to spend 4 years in prison.
If you are getting caught up in a situation and are wondering what help your subconscious might bring, why not try a free tarot reading and gain some insight into yourself?
Image Credit: Alison J Photography (flickr.com)