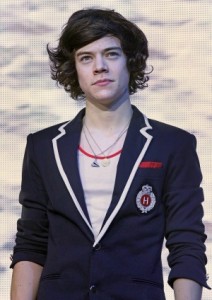 Rumours are surfacing that Taylor Swift and Harry Styles are not quite done yet after it emerged that the country singer flew into London this week and is staying at a hotel in Harry's neighbourhood.
The young popstar love-birds split up earlier this week after a row, the subject of which has been debated as being either that Taylor is not physical enough for Harry or that Harry is far too loose for Taylor's liking.
Taylor apparently flew into Luton in her private jet a couple of days ago, a move that seemed odd as she has no reason to come to the UK for promotional or career reasons. This, at the same time as when Harry has four days off after a small tour of Japan, seems to be quite a coincidence.
If Taylor is in London to reconcile with Harry, who knows what other lengths they will go to in order to find love?
If you are wondering how far you will go for love, why not take a free tarot reading and get some insight into your subconscious?
Image Credit: Newecan (vommons.wikimedia.org)