The season of merriment and goodwill is just around the corner. For some people this festive season creates anxiety and stress and is considered to be a celebration that is best avoided. Coping with the pressure of Christmas can be a challenge but putting a few practical and helpful tools in place with help you enjoy the seasonal experience and all of the sparkle and tinsel that goes with it.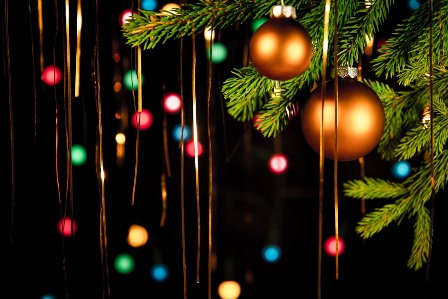 To transform potential Christmas hell into a joyous and festive occasion use tarot to gain valuable insight and information. Consulting a tarot, psychic or spiritual reader will help you discover practical ways to overcome challenges and will also help you alter your perspective on certain situations or people which will also be beneficial.
Seek insight and guidance to overcome:
Family Stress
Even the smallest of families can create stressful situations, particularly when there is a clash of personalities involved. Christmas is traditionally a time when we gather up the clan and put on a brave face. Whether you are entertaining the masses or experiencing the reliving of emotional distance, the festive period has a tendency to highlight all that isn't right in our familial relationships.
A tarot reading that focuses on a particular family situation or individual with help you identify practical coping tactics, so that you are also able to work on resolving the problem. A psychic reader can also look at the connection between individuals so that you gain a better understanding of the other person's perspective.
Financial Pressure
Christmas is the biggest overspending opportunity in the year and can easily create stressful situations that negatively impact on all relationships. Gaining self-awareness, through a spiritual or psychic reading, will encourage you to stop burying your head in the sand regarding challenging financial matters. Once you acknowledge the situation you will be able to reduce pressure and proactively make positive changes.
Cut the cost of Christmas by introducing new seasonal traditions that have true meaning and less costly value. Encourage all family members and friends to get involved, as everyone feels the financial pinch at this time of the year. Swap shop bought gifts for a personal service you are willing to do for someone you love.
Workplace Competition
Christmas time in the workplace can be fun and frivolous, particularly if you're single and there's a Christmas staff party on the horizon. If you're single and looking to mingle with the cute guy in Accounts a love tarot reading will give you insight into whether you'd be better off exploring the options in another department. Any workplace rivalry will also come to light, as too will career progression and new opportunities.
Love Challenges
The pressure of enjoying Christmas and New Year can take its toll on even the happiest and most harmonious of relationships. Being forewarned of potential additional problems can help you make a few adjustments so that balance is maintained. A personal pre-Christmas treat of a love relationship reading will give you peace of mind and knowledge and insight about your partner, lover or new love connection.