This Christmas why not ask Santa for something a little different. Forget about the shiny wrapped packages containing the usual festive treats of sparkly trinkets, exclusive cosmetics and expensive fragrances. Instead why not ask for something your heart really wants to receive?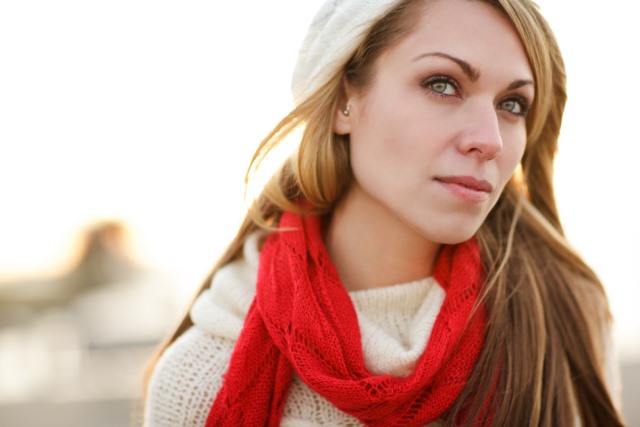 Festive Wish List
Christmas is a time of sharing and caring and of reflection, particularly over all of the good and bad experiences of the year. Whether or not you physically take the time to compile and write down a Christmas Wish List, to give to loved ones, rest assured that your heart is busy wishing and hoping for its true desires. Taking time out from all the seasonal preparation will give you a moment for quiet contemplation. Use this opportunity to honestly admit to yourself what would truly make you happy.
Identify The Gifts
Being single is a gift. Whether you love the experience of pleasing yourself or are pained by the endless lonesome nights in front of the TV, being single gives you an opportunity to get to know and love your self. How you experience life really depends on the perspective you choice to adopt. If you view the time you spend by yourself as a chore to be endured, as many singles do, then you're really missing the point. Once you identify all the priceless opportunities being single presents you with you will be living life to the full.
Wanting to find love often becomes the sole purpose of being single. If you unfortunately have this viewpoint you will attract numerous opportunities to experience romantic encounters and interludes that are temporary, and in many cases also painful. To learn what love is really about you must spend some quality time with yourself so that you love your self and your own company. You can't expect others to want to spend time with you if you don't like spending time with yourself.
Ask Santa's Little Helpers
If you're feeling sad and lonely, as a single person, seeking help and support that clarifies your concerns is always helpful. A spiritual or psychic reader can help shed light on life lessons that you keep repeating so that you can move forward with confidence towards the life of your dreams. A tarot reading is a practical tool that can be used to discover buried truths about your self. A psychic reader can also provide insight into potential attraction heading in your direction.
Make Your Christmas Wish
This Christmas ask Santa for the gift of patience and understanding. These treasures do not come gift wrapped with a shiny bow on top. The priceless gifts come from within and help you gain a better understanding of your self and your heart's desires. Make a Christmas wish to get to know the real you so that you can attract everything that is perfect for you.
Expect Timely Delivery
Do not expect your wish to be granted and delivered in time for the big day. Allow life to unravel the perfect manifestation of your desires at the right time for you to take the best advantage. Once you accept being single life will bring you the perfect partner to share your experience.