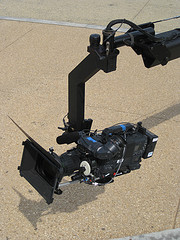 Although Towie is currently off-air, that doesn't stop the antics of the Towie gang from continuing. The 7th series begins next week and there are guaranteed to be sparks flying in the first episode as favourite couple Gem and 'Arg' have reportedly split this week.
Although the show's producers have been tight-lipped about the split, a few details have emerged before the first episode of the new series begins.
Gemma Collins was apparently the one to call time on their relationship, dumping James 'Arg' Argent after they rowed frequently. An insider from the show also confirmed that Gemma was less than thrilled when 'Arg' went on holiday to Ibiza without her.
Although the break-up has not occurred during the normal running of the show, the cameras are never far behind and the sad end of their relationship will be aired in its entirety.
The pair had a fascinating relationship whilst together, and no doubt both Gemma and 'Arg' will bounce back from this setback in true Towie style.
If you and your partner are not seeing eye to eye, why not take a free tarot reading for some valuable insight into your deepest feelings?
Image credit: WorldIslandInfo.com