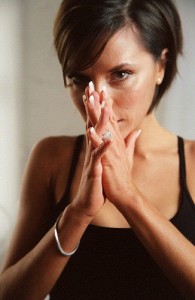 Victoria Beckham has recently opened up in a television documentary due for broadcast on Christmas Eve, making the startling revelation that no one wanted to date her before David Beckham did.
Despite having bagged one of the most attractive men in the world,Victoria has spoken out for the ITV special in honour of the release of the new Spice Girl musical Viva Forever.  She recalls the moment when someone once said that every woman wanted to be one of them and every man wanted to date one of them.
Victoria, Posh Spice, apparently goes on to say that no one really wanted to date her, instead suggesting that people would rather "just brush my hair".
It seems that Victoria had no idea that the right man for her was not as far away as she thought he was, marrying David Beckham in 1999 after 2 years of dating. Now worth over £125 million as a couple and with four beautiful children,Victoria is a very lucky lady.
If you are wondering if you will ever find the one for you, why not take a love tarot reading and explore your deepest feelings about love?
Image Credit: jingdianmeinv3 (flickr.com)