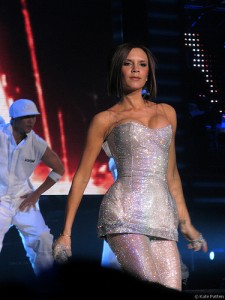 Victoria Beckham celebrated her 39th birthday yesterday, and although she appeared to have a lovely day with best friend Tana Ramsey, her parents and her children, David's absence did not go unnoticed.
Although this year did not see Posh Spice celebrate her milestone 40th birthday, it seemed a shame that David could not make time to celebrate this one day of the year with his wife.
The footballer was reportedly working in Paris and could not join his family for a meal out at Nobu in Mayfair, and in the absence of his dad, it seemed that Brooklyn Beckham was ready to support his mum, giving her a hug before stepping into the car for the journey home.
It seems that Victoria still managed to enjoy a lovely birthday without David there, and it appears that accepting each other's work commitments has been a key part to the success of their marriage and brand Beckham.
If you are trying to figure out how to make your relationship work, why not take a free tarot reading and see what matters most to you?
Image Credit: Movie Stars and Rockets (flickr.com)