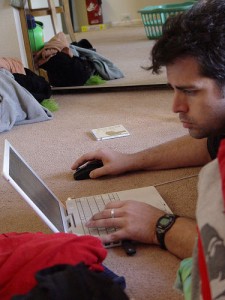 This year's X Factor contestants look like they are already rubbing shoulders with the stars after, just one week into the live shows, some playful flirting has already got tongues wagging.
James Arthur from Nicole Scherzinger's group was caught chatting online with glamour model Jodie Marsh and, apparently, they have been flirting online all week.
It is thought that James, a shy lad at times, befriended Jodie after she admitted having a crush on him earlier in October. A source from the X Factor has said that the singer from Middlesbrough saw himself as "the big ogre" that no girl would want to date, however he is underestimating himself now that a celebrity pin-up is chasing after him.
James has been trying to keep their flirting quiet, but he was caught red-handed when he was interrupted whilst being chatted up by the glamour model at 4am one night this week.
If your romantic hopes are looking dim, why not try an online tarot reading for some positive reassurance that there is a bright future for you?
Image Credit: Joe Crawford (flickr.com)