The UK welcomed the new arrival of pop royalty last week when singer Adele gave birth to a baby boy on Friday.
Reports state that the singer and her partner, Simon Konecki, became proud parents on Friday night and are said to be "ecstatic".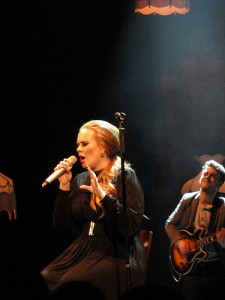 She announced the pregnancy back in June to nip any media speculation in the bud, and she has kept very quiet about her adventure into motherhood, only working on the Skyfall theme song and its release this month in terms of appearing in the public eye.
Adele and Simon have been very secretive about the birth and her spokesman said that she would not be releasing a statement, not even to confirm that she had given birth.
Skyfall is the only musical work released by Adele since January 2011 when her album 21 was released, and with the birth of the as yet unnamed baby boy, the singer may well choose to stick to motherhood and leave her singing career behind her.
If you are being faced with a choice that you are concerned about, why not take a free tarot reading and gain some valuable insight into your deepest desires?
Image Credit: nikotransmission (flickr.com)