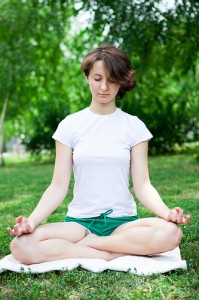 A psychic journey is something that many of us will go on at some stage in our lives and we are often prompted to after a tarot reading, something that is just the first step of the attention we begin to pay to our subconscious identities at around the age of 35.
A psychic journey is undertaken when we start seriously considering that there is more to life than just our physical existence and want to know more about ourselves and the domains that we inhabit. Taking the first steps into a psychic journey can be done in whichever way you find most comfortable, whether this is in the form of a tarot reading, palm reading or crystal reading.
A great option for beginners is to have a go at meditation, particularly if you think that you have psychic powers, even if these are faint and more of a gut feeling than anything. The peaceful exercise can really open up your mind and help you focus your psychic energy.
Image Credit: RelaxingMusic (flickr.com)