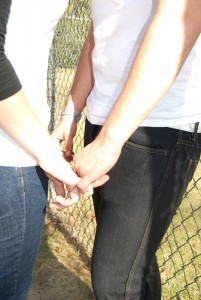 James Arthur's new superstar status following his X Factor win and the chart-topping success of his new single has caught the attention of many women across the UK, but one woman in particular seems to have managed to bag him.
Kimberley Garner, a model and star of Made In Chelsea, has been spotted out on the town with the X Factor winner, perhaps celebrating his success with dinner at fashionable restaurant Hakkasan.
The night did not end there; James and Kimberley were spotted holding hands on the way to a nearby club before leaving together at 1am.
His reputation as a Lothario may get the better of him however; it seems that he is still on the lookout for another lover after saying that he would love it if one of the Sun's page 3 girls gave him a call.
If you are wondering what your deepest feelings say about your latest romance, why not take a free tarot reading and get in touch with your inner self
Image Credit: Aimee Heart (flickr.com)