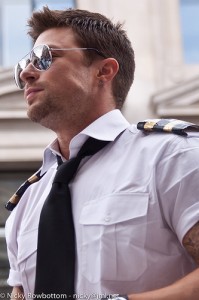 Duncan James from top boyband Blue recently spoke to New! Magazine about his plans for the future and has revealed that he wants another baby.
Not only does he want another baby though, he wants a baby with his ex-girlfriend. The heartthrob already has an 8-year-old daughter with ex-girlfriend Claire Grainger, but now Duncan says he would like to have a son with her.
Although they are no longer together, Duncan says that he and Claire get on well and that if he could choose to go back in time and do it all again he would "choose Claire every time." He insists that the couple have talked about it before and it doesn't seem like she thinks it is a bad idea.
As well as talking about his fatherly hopes, Duncan also revealed that he would now consider marriage if he met the right guy. The singer came out as bisexual in 2009, and since then he has admitted that he is more likely to find the right guy than the right gal.
If you have big plans for your future, why not take a love tarot reading and gain some psychic insight?
Image Credit: Nichole_Rowbottom (flickr.com)