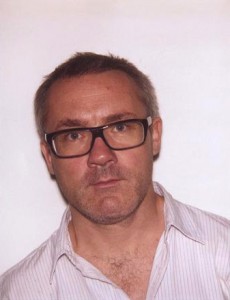 Damien Hirst is putting his failed marriage firmly into the past and has been spotted this week stepping out with his new girlfriend at the launch of Language of Flowers.
The artist attended the launch event for the luxury t-shirt brand with 22-year-old Roxie Nafousi, who is 25 years younger than Damien. The clothing line has been set up by two of his best friends, and it seems that Damien is keen to introduce his new girlfriend to both the media and his social circle.
Despite appearing to be perfectly happy with Roxie, reports have surfaced that he may be hoping to get back together with Maia Norman, the mother of his two children.
The couple broke up after 20 years together when he found out that she had cheated on him, but he could be looking to forgive and forget to get back what he previously had.
If you are looking to the past to help you shape your future, why not take an online psychic reading and gain some insight into your love life?
Image Credit: Luke Stephenson (commons.wikimedia.org)