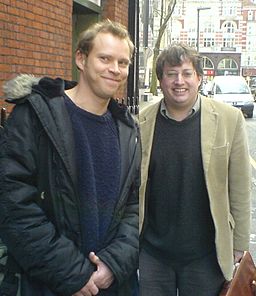 Last weekend was a momentous one for popular comic David Mitchell; he finally wed his sweetheart Victoria Coren. The couple were married at St Peter's Church in Belsize Park, North London.
In a frank and touching revelation of the couple's history together, David spent 3 years pining for Victoria, who was with another man at the time. Once he was finally able to show her how he felt about her, it was only a matter of time before he got down on one knee with a bunch of flowers in Victoria's kitchen.
The star-studded ceremony was attended by the likes of bridesmaid Claudia Winkleman, Jimmy Carr, Frank Skinner and David's best man Robert Webb, who altogether shared in the joy that both David and Victoria clearly felt on that special day.
If you are feeling like your romantic hopes are being dashed, take hope from this story! Why not try a free tarot reading and see what hopes lie in your future?
Image Credit: Rodhullandemu (flickr.com)