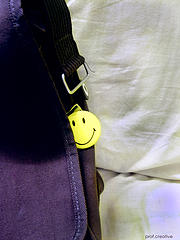 Especially at his time of year, we are all encouraged to give rather than to receive, whether by parents, friends or a tarot reading. Giving is not just good for the person on the receiving end; it makes the giver feel happy too.
The Law of Giving is something that we should all try to think about at this time of year. It states that the more you give, the more you will get back in return, in the form of happiness. There are a number of points that can help you make giving a simple thing to do everyday.
Wherever you go and whoever you meet, bring them a gift. Whether it be a compliment, a prayer or a smile, you can start the spreading of joy amongst the world.
Make a point of receiving gifts gratefully. When a gift is given to you it is given with love and a little bit of pride too, so it is important to let the other person know that their efforts are appreciated, something that will bring you both happiness.
It may be tempting to only keep this up over the festive period, making a commitment for the long-term will bring more happiness and joy to the world, both for yourself and others.
Image Credit: Nasir Nasrallah (flickr.com)