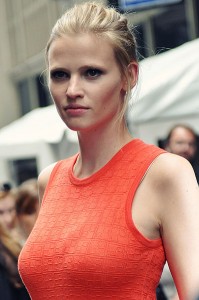 It was announced this week that Britain's Got Talent judge David Walliams and wife Lara Stone have had their first baby.
The little bundle of joy was confirmed by a spokeswoman for model Lara Stone, who confirmed to the press that the couple have had a baby boy.
News of Lara's pregnancy first came about in December when David broke the news on Twitter, and the birth has been highly anticipated by the media.
No name has been announced for the baby boy, but David has said in recent television interviews that he will be steering away from unusual names such as Apple or Peaches, saying that they are "a bit of a curse".
David and Lara's baby is just one of many high profile births expected this year, and the children of Kate Middleton, Kim Kardashian and Rochelle Humes will also be popping out soon.
If you are about to inherit a new load of responsibility, why not take a love tarot reading and find out what your best approach is?
Image Credit: Jiyang Chen (commons.wikimedia.org)