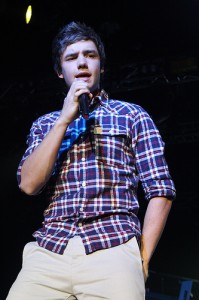 Female One Direction fans will be celebrating this week after it emerged that band member Liam Payne has officially split up with girlfriend Danielle Peazer.
The couple began dating after meeting in 2010 on the X Factor, but Liam's packed schedule meant that they weren't spending a lot of time together.
Female fans were given hope after the couple split in September when the long-distance problems got too much, but Liam and Danielle were soon reunited just before Christmas after she flew to New York to support him and the rest of the band.
Things were looking up for the couple after they discussed getting a house together and bought a pet dog in March, but a source said that "they had been trying for months to make it work" but it hasn't worked out.
The source added that the split was "extremely amicable", so future girlfriends of Liam may need to watch out for potential rekindling flames.
If you are wondering what the best way forward is for your sticky situation, why not take an online tarot reading and get some psychic guidance?
Image Credit: Eva Rinaldi Celebrity and Live Music Photographer (flickr.com)