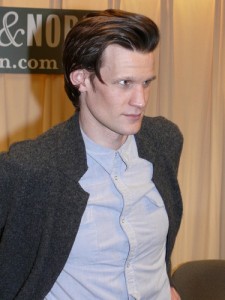 Doctor Who star Matt Smith and English fashion model Daisy Lowe broke up back in 2011 after their hectic work schedules made it difficult to keep up a relationship.
It looks like each still holds a candle for the other however; they were seen getting very cosy at London's Men's Fashion Week this month.
The pair were very careful not to be photographed together at a special party and arrived and left separately to fool paparazzi, according to a source. On the other hand, onlookers have said that Matt could not keep his hands off of Daisy in between her DJ-ing sets, and Daisy was equally as interested in the charming actor.
Their 18-month romance may have been over for 1 year, but it seems that time has only made the heart grow fonder.
If you find yourself reflecting on past relationships, why not take a love psychic reading and see what your heart wants for the future?
Image Credit: methodshop.com (flickr.com)