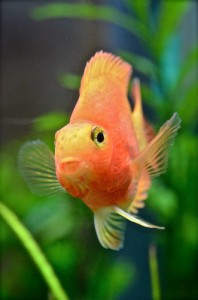 Many people believe that animals can pass on good luck and can help you face difficult situations in the future, much like a psychic reading can help you do the same and do so with confidence. There are a number of animals that are considered lucky by different cultures, and here are just a few of the most popular ones.
Bears
In Scandinavian folklore, the god Odin can be found reincarnated in bears, and a number of Native American tribes consider the bear to be extremely lucky. Hanging a piece of Native American artwork depicting a bear is just one way to incorporate the bear into your home.
Goldfish
The goldfish brings tranquillity, long life and wisdom, and is also considered to be one of the 8 sacred symbols of the Buddha. Ancient Greeks also believed that goldfish were lucky when it came to marriage and relationships and Ancient Egyptians believed that it helped to create a positive domestic environment.
Image Credit: You As A Machine (flickr.com)