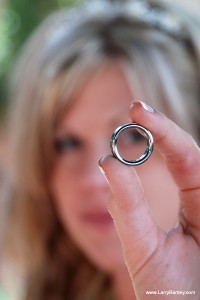 British rapper and singer Example has had a number of successes in recent years, and his latest success saw girlfriend Erin McNaught agree to marry him.
Erin, presenter for MTV Australia, showed off her diamond engagement ring at the ARIA Awards in Sydney, Australia yesterday after announcing the engagement to fans on Twitter.
Elliot Gleave, known as Example, and Erin have been dating for a year and have grown incredibly close, with the rapper describing her as "a best mate, and trustee, as well as my partner".
He also revealed in an interview with The Sun earlier in 2012 that he wanted to marry in 2013 and start having kids the year after; it seems he is well on his way to making those wishes come true. Although Erin has made no comments on what she wants her future to look like, it will hopefully look similar to Example's dream.
If you are wondering if you and your partner really want the same things, why not take a free psychic reading and gain some valuable insight?
Image Credit: Lbartley (commons.wikimedia.org)