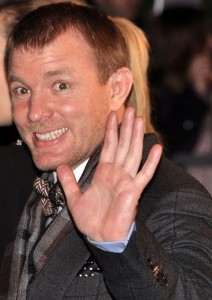 British director Guy Ritchie became the luckiest man in the world this week when his picture perfect family dream came true; fiancée Jacqui Ainsley gave birth to their second child this week.
The couple were delighted to announce to the press that Guy and Jacqui have had a baby girl, completing their little happy family of two adults and two children. Both mother and baby have been pronounced fit and healthy, with the parents looking forward to introducing their 1-year-old son Rafael to his little sister.
Guy even decided to put a ring on it last month when he asked Jacqui to marry him, with the wedding planned for later in the future. The couple seem to have enjoyed a whirlwind romance since they started dating in 2010, and down-to-earth Jacqui certainly seems to be a better match for Guy than Madonna was.
If you are hopeful that your romantic partner is the right match for you, why not take a love psychic reading and see what advice a skilled psychic can offer you?
Image Credit: JJ Georges (commons.wikimedia.org)