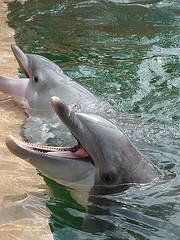 An international psychic competition is drawing to a close, and the last 6 months have unveiled a startling amount of exciting psychic talent in the world. Ranging from mediums who can provide an excellent psychic reading to people who can read the minds of animals, the International Psychic Challenge has highlighted the skills of psychics everywhere.
Twelve of the top psychics in the world were selected for the television show, whose judging panel included Uri Geller. The mediums, psychics and clairvoyants were really put through their paces for the competition, and one particularly gifted contestant, June Field from Scotland, managed to correctly identify DNA samples using her ability to read energy signals. She also managed to correctly identify who had recently visited a group of dolphins at an aquarium by reading the mind of one of the dolphins.
The show began in July and one psychic has been voted off each week until the overall winner is crowned on Christmas Eve, but all of the psychics involved in the contest have shown that there is a wealth of psychic talent out there.
Image Credit: Ross Hawkes (flickr.com)