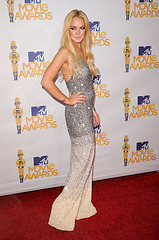 Max George from boyband The Wanted seems to be thoroughly enjoying his new single lifestyle; he was recently pictured getting close to American movie star Lindsay Lohan.
Max and Lindsay were seen arriving together at The Dream Hotel for The Wanted's official after-party this week, and the pair were also seen a few weeks ago when Lindsay was arrested for apparently punching another woman in a fight over the singer.
Max only split up with long-term girlfriend Michelle Keegan last July, and although he is still trying to sort a few things out with her, he appears to be swiftly moving on.
Lindsay has been spotted backstage at various gigs, including when The Wanted performed in Boston, Philadelphia and New York. Lindsay's troubled past has caused a number of people to worry about the future of the relationship, but only speculation surrounds them; the pair seem to be reluctant to say if they are officially together.
If you are concerned about how others are viewing your relationship, why not take an online tarot reading and get some positive guidance for the future?
Image Credit: avrilllllla (flickr.com)