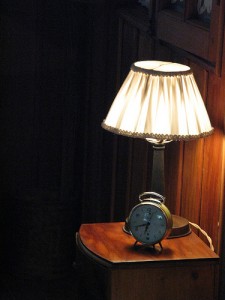 Dreams are often discussed during tarot readings as people look to the tarot deck for answers to dreams which are thought-provoking, worrying or simply feel as though there is a message in there. Both are linked to your subconscious, meaning that one can be greatly enhanced by the other, and following up a dream with a tarot reading is a good step forward.
If you know that you will be getting a tarot reading soon and are hoping to have a dream beforehand which can be discussed during the reading, there are a few methods that you can use to focus your dream experience.
If there is a subject that has been occupying your thoughts lately, write out a question relating to it just before you go to bed and leave the note on your bedside table. Ask your angel or spirit guide to send you a dream that explores this question before you wake up. As soon as you wake up write out what you saw before you forget it. Then, you can return to these notes later and look for deeper meanings during a tarot reading.
Image Credit: andersofsydney (flickr.com)