Halloween is an annual autumnal celebration that combines traditional harvest festival commemoration with more unusual customs. Halloween means the day before All Hallows Day (or All Saints Day) and takes place on October 31. Modern day customs usually involve dressing up in garish outfits, trick or treating and decorating your home with hollowed out, carved pumpkins.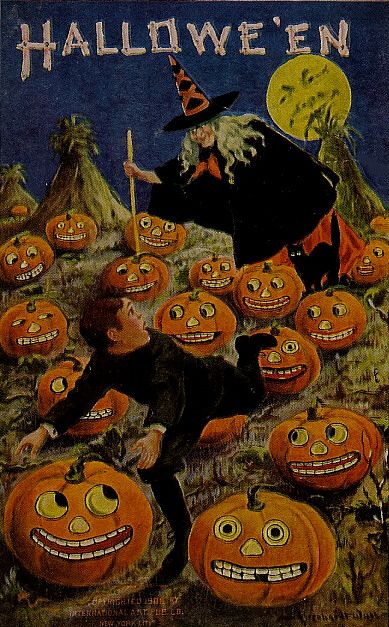 Between the Veil
Up until the last few decades of the 20th century Halloween was regarded as secular holiday mostly celebrated by children. Today it has become a popular themed occasion that is particularly enjoyed by adults with an interest in paranormal activity and psychic matters. October 31st is considered to be the day when the veil between the world of the living and the dead is thin enough to penetrate, and is considered to be the ideal time to connect with spiritual guides. Spiritual readings can provide insight and comfort to those who wish to connect to loved ones who have crossed over.
The Halloween festivities can be traced back to the early Middle Ages. Halloween is also revered as a pagan Irish festival, known as Samhain (pronounced sow'en), which marks the end of summer and the beginning of winter. In ancient times the homage to the dead usually involved bonfires, sacrificial offerings and feasting. These days Halloween is more likely to involve dressing up in Gothic inspired outfits and inviting friends round for an evening of tarot reading, fortune telling or spiritual connection.
Customs and Myths
Halloween is also associated with practices that symbolise the plight of souls lost in purgatory. The door-to-door trick or treating custom originates from the tradition of knocking on doors and offering up prayers for the dead. This practice was known as 'souling' and 'soul cakes' or treats were given in gratitude. Play-acting and dressing up, or mumming, as it was traditionally known, has become an integral part of modern day Halloween celebrations and presents an ideal opportunity to wear creepy masks and wild wigs that could scare even the dead.
The festival of Halloween has many traditional customs, medieval myths and superstitions that are still alive today. Black cats, for instance, are often considered to be a symbol of bad luck. The furry creatures were synonymous with ill fortune, particularly during the Dark Ages when witches and witchcraft were evident. Witches themselves originate from the wise pagan goddess known as the Crone, who is still honoured during modern day Samhain festivities.
Adult Entertainment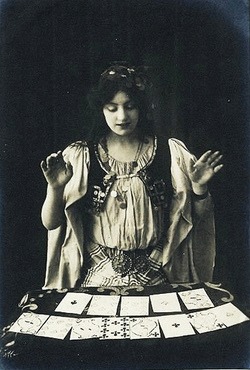 Whilst children are happy to enjoy a few rounds of apple bobbing and scaring their friends with pranks, Halloween provides adults with an opportunity to explore spooky stuff that cannot be easily explained. Where Halloween entertainment for adults is concerned seeking advice from a psychic reader or fortune teller is a popular choice. Tarot reading is perfect for a themed night and offers an opportunity to discover future potential.
In Tarot there is even a Halloween themed deck that displays traditional Rider-Waite inspired images embellished with classic Halloween characters and symbols, including black cats, skeletons, bats, ghosts and pumpkins.