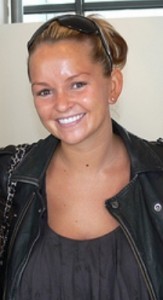 British actress Jennifer Ellison and her husband have been celebrating this week as the couple announced that they are expecting their second child together.
Whilst wonderful news for any couple wanting to journey together into parenthood, the news is even more special for Jennifer, who believed that she could never conceive another child after cysts developed on her ovaries.
The actress and her husband Robbie Tickle had no idea that she was pregnant until around 4 weeks ago, and after discovering that she is actually five months pregnant, the pair have described their little bump as a "miracle baby".
The little bundle of joy will be a younger brother or sister for their son Bobby, who has already said that he hopes the baby will be a boy.
Despite all their worst fears, Jennifer and her family can now look forward to a future that they didn't even think was possible.
If you are wondering what surprises you can expect in the future, why not take an online psychic reading and get some valuable psychic insight?
Image Credit: magnum_lady (commons.wikimedia.org)