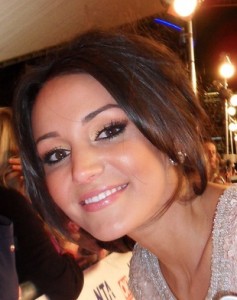 Coronation Street actress Michelle Keegan has recently been in the news as she publicly thanked a psychic for warning her that her love rat ex-fiancé Max George was no good.
Cara Crompton, a gifted psychic and "spirit guide", revealed to Michelle in 2012 that Max would be unfaithful to her, and her prediction soon came to pass after Max was photographed kissing another woman on a night out.
Michelle soon called off her engagement to the singer from The Wanted and looks to have moved on to bigger and better things.
Although the actress admitted to being "sceptical" after hearing what the psychic had to say, she then admitted that she had actually got it "spot on".
As well as being of help to Michelle, Cara has also been consulted by the likes of Denise Welch and fellow Corrie star Michelle Collins and continues to offer advice to those who seek it.
If you are wondering if the advice of a psychic could help you out, why not take an online tarot reading and see what guidance they have to offer you?
Image Credit: Sarah Winterman (commons.wikimedia.org)