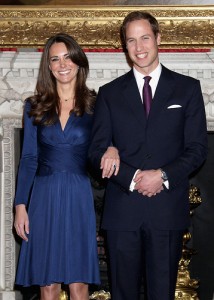 The sex of the baby of the Duke and Duchess of Cambridge was expected to be kept a secret until the actual birth, but it is believed that Kate may have accidentally let slip that the future monarch will be a queen.
Kate made the accidental announcement during a visit to Grimsby in Lincolnshire, and although she tried her very best to rectify her mistake, onlookers are said to be pretty sure what she meant.
The gaffe happened when one of the people who had waited a number of hours to meet the Duchess handed her a teddy bear, to which Kate is reported to have said thanks and that she would "take that for my d…" before correcting herself and saying "for my baby".
Although Kate could have been about to say daughter, others have suggested that she could have been about to say "darling", any number of names beginning with the letter 'D' and even "my dog" if the teddy wasn't really to her liking.
If you are trying to wade through rumours surrounding your relationship, why not take an online tarot reading and gain some valuable insight?
Image Credit: lwpkommunikacio (flickr.com)