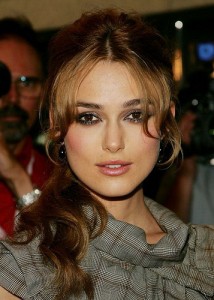 Although news of Keira Knightley's upcoming wedding has been thin on the ground in recent months, it was finally announced this week that the actress and her fiancé will be tying the knot this weekend.
Keira met James Righton, keyboard player for The Klaxons, after being introduced to him by mutual friend Alexa Chung, and their romance blossomed into something which the pair believe will last.
Although her previous relationship with Pride and Prejudice co-star Rupert Friend lasted around 5 years, she quickly felt that James was the one and agreed to marry him after a year and a half of dating.
The couple have organised a low-key, private ceremony in the South of France which will be attended by close friends and family, and most of their friends will be flying out to the romantic hotspot on Friday.
If your relationship is about to get even more serious, why not take a psychic reading and see where your relationship is going?
Image Credit: GabboT (flickr.com)