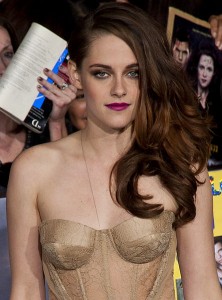 Things have been quiet in the news with Robert Pattinson and Kristen Stewart after the very public summer that they had following Kristen's affair with Rupert Sanders.
Although things seemed to be back on track for the pair, reports have now emerged that they are on the verge of calling time on their relationship.
The pair have reportedly been "fighting a lot" recently as Rob struggles to get his feelings for Kristen back to the level that they previously were. Her cheating left him heartbroken and one source believes that it is "only a matter of time" before he calls it off with her for good.
Kristen has been working hard on the relationship and has accepted that Rob sometimes "ignores" her texts and calls for a while before responding as he is still hurting. Only time will tell if they can build up their trust again.
If you are wondering if a struggling relationship can get a new lease of life, why not take a free psychic reading and see what the future holds for you and your partner?
Image Credit: Tom Sorenson (commons.wikimedia.org)