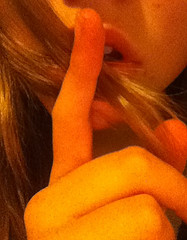 The X Factor's Little Mix are well known for their clean-cut, wholesome and girly image. However, group member Jade Thirlwall may soon find that her past is catching up with her as past cheating rumours have surfaced.
Jade has been dating Diversity's Sam Craske for a number of years, but it appears that she cheated on him during the early stages of their relationship with fellow X Factor contestant Derry Mensah, from boy band The Risk.
According to a source, the pair got together during the X Factor tour, specifically on the Cardiff leg of the tour last April.
Although Jade has not spoken about the affair to the press, a friend of hers has said that Jade is "devastated" at the thought of the affair becoming public knowledge, not wanting to risk what has turned out to be the person she loves.
If you are worrying that an ugly part of your past is causing difficulty in the present, why not take a free psychic reading and see how your future might shape up?
Image Credit: Jasmine Hutcherson (flickr.com)