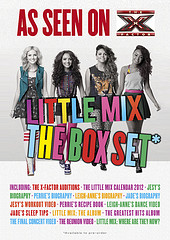 Love seems to be in the air for girl band Little Mix as Jesy Nelson has been spotted stepping out with a hot dancer this week.
The girls certainly seem to be getting the pick of the litter with band mate Perrie getting serious with One Direction's Zayn Malik, and now Jesy has her very own smooth mover in the form of Jordan Banjo from dancing sensation Diversity.
Jesy and Jordan have apparently been dating since March but have known each other since childhood. Perhaps they waited to get together after they had both become famous as the media attention will at least be on both of them instead of putting one of them in an unwanted position.
Jesy has admitted that Jordan is her "first love" after dancing with him in her childhood, and she is hoping that he can teach her some new moves in preparation for Little Mix's first headlining tour next year.
If you think that you might have found the love of your life, why not take a tarot reading for some valuable insight into your future together?
Image credit: Brett Jordan (flickr.com)