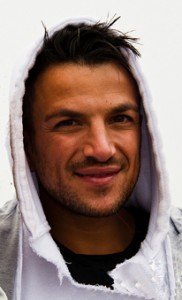 Peter Andre's latest interview with the press is sure to ruffle a few of his ex-wife's feathers; his opinions on quickie marriages are less than positive.
Speaking to new! Magazine, Peter said that a couple needs to be together "for a reasonable period of time" before they take this next step in their relationship.
He has been dating medical student Emily MacDonagh for 9 months, a period of time which he has said is "too soon" to even be thinking about marriage. They are instead planning to move in together when she has finished university.
Although not directly aimed at his ex-wife Katie Price, his comments are sure to go down badly as she has only recently got married to part-time stripper Kieran Hayler, whom she has knew for just eight weeks before tying the knot.
If you are hoping that you can learn from past mistakes, why not take a free tarot reading and see what lies in your future?
Image Credit: Steve Slater (Wildlife Encounters) (flickr.com)