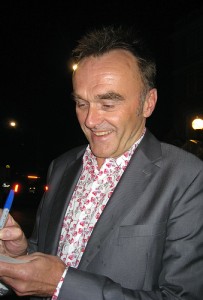 British director Danny Boyle and actress Rosario Dawson called time on their romance this month, according to newspaper reports.
The 56-year-old director of Slumdog Millionaire, Trainspotting and the opening ceremony for the London 2012 Olympic Games got together with Rosario after they met on the set of his latest movie Trance, but it now appears that the relationship was not meant to last.
The couple were regarded by many as an unlikely pairing as they have a 23-year age gap, but their backgrounds and roots actually meant that they got on very well and developed a relationship that lasted for a number of months.
Whilst an insider says that they were undoubtedly attracted to each other, it may be that heavy work schedules or emotional baggage got in the way; there are numerous reasons behind the ending of a romance.
If you are sensing there could be trouble ahead in your relationship, why not take a free tarot reading and gain some valuable insight?
Image Credit: GabboT (flickr.com)