Simon Cowell may have a string of conquests to his name, but it has recently been revealed that he certainly has a 'type'. The music mogul has been spotted enjoying a romantic date with a woman who looks remarkably like his ex-fiancée Mezhgan Hussainy.
Simon was seen enjoying an intimate dinner at Cecconi's in Hollywood with actress Janina Gavankar. The 32-year-old actress rose to fame as shape shifter Luna Garza in television show True Blood and shares a number of physical characteristics with Mezhgan, including tanned skins, dark hair and beautiful dark eyes.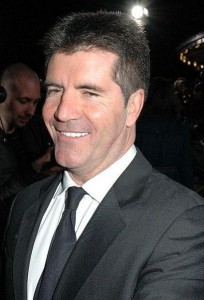 The couple apparently began flirting on Twitter, with Simon saying "Hello trouble. Simon x." and Janina replying "#Definitely me." The tweets have since been deleted from their accounts but photos of them together show that they are clearly looking for romance.
Janina may find it worrying that she looks remarkably similar to Simon's ex-fiancée, but the future of their relationship is yet to be seen.
If you are wondering where your new relationship is heading, why not take a free tarot reading and gain a psychic perspective?
Image Credit: Mercurial (commons.wikimedia.org)