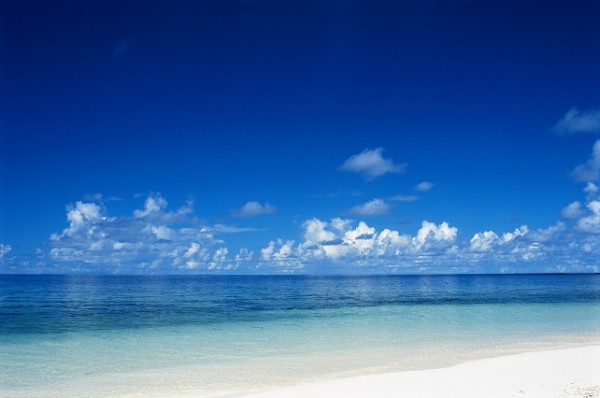 Not everyone enjoys lounging around in the hot summer sun. For a growing number of people summertime is the ideal opportunity to disconnect from the hectic world, and to tune into solitude and spiritual development.
Your Holiday Guide
Getting away from it all requires careful planning. The type of holiday that you choose will usually dictate the kind of experience you are likely to enjoy. If you are seeking a calm, restful environment, in which you can chill and relax and focus on your spiritual needs, there is a wide variety of options available for you to explore.
Spiritual summer vacations don't have to be expensive or extravagant. The main focus of this kind of break is for you to fully experience being in the moment, without the external distractions of your day-to-day life.
Top 5 Spiritual Summer Getaways
1.The Camping Trip
If you love to spend quality time in nature a camping trip summer holiday is perfect for you. You can comfortably camp in a variety of stunning locations, so choose the sunny spot that most appeals to you. Countryside, woodland, forest and mountain locations provide the ideal place for meditation practice and contemplative silence. Surrounding yourself with nature can also be incredibly healing as it encourages the strengthening of your divine connection to Source.
The Hiking And Trekking Adventure
Engaging in the physical activity of hiking is a form of meditative practice, and can help you to gain a higher state of self-awareness. A hiking or trekking adventure in the great outdoors connects you directly to the natural world, and creates a cleansing spiritual experience. Depending on your level of fitness, the hiking trip that you choose can last from one day up to a month or longer.
The Retreat Break
To melt away the stresses and strains of reality, a retreat break may be just what you need. The retreat/spa industry is booming right now, so you'll be spoilt for choice when deciding where to go. Choose from Ayurvedic health centres, Spa resorts and Wellbeing retreats. To find the perfect spot, where you can nourish your mind, body and spirit in a tranquil setting that soothes the soul, pick the place that resonates with your energy.
The Meditation/Yoga Weekend
Yogis and meditation devotees will find their inner harmony on a specialist weekend getaway. Meditation, yoga and relaxation retreats cater for all levels of practicing experience, so you'll be able to learn the basics or master new techniques in the company of like-minded spiritual souls. This type of summer holiday is a popular choice with celebrities seeking solitude and healing.
The Personal Sacred Journey
If you are fortunate to have an unlimited budget you can participate in an awe-inspiring spiritual tour or sacred journey, anywhere in the world. Spiritual hotspots include destinations like Brazil, India, Hawaii, Peru and Sri Lanka. These, and other exotic spiritual places, are the Earth's sacred energy centres and will help boost your healing and spiritual development.