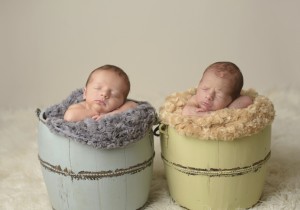 Dreams can be mysterious, but understanding the meaning of our dreams can be downright baffling. The content of our dreams can shift, suddenly, feature bizarre elements or frighten us with terrifying imagery. The fact that dreams can be so rich and compelling is what causes many to believe that there must be some meaning in our dreams.
Dream interpretation is increasingly popular, I want to analyses the different characters and objects and emotions that appear in our dreams and try to interpret the meaning of such symbols.
Abuse: There maybe a dispute between you and the person with whom you do business, Take heed and be not slack in your attentions.
Accident: Personal afflictions maybe inevitable. But you will remove soon from the trouble.
Accuse: this is a sign of great trouble. You will acquire riches by your own personal efforts.
Adultery: troubles are approaching. Your prospects may be blasted. Despair will catch hold of you.
Advancement: a sign of success in all that you undertake.
Advocate: A dream that you are an advocate indicates that you will be prominent in the future. You will win universal respect.
Affluence: This is not a favourable dream. It is indicatory of poverty.
Anger: The person with whom you are angry is your best friend.
Baby: If you are nursing a baby, it donates sorrow and misfortune, If you see a baby that is sick, it means that somebody among your relatives are going to be seriously ill and possibly die.
Bankrupt: This is a dream of warning lets you should undertake something undesirable for you and also injurious to yourself. Be cautious in your transactions.
Beauty: To dream that your re beautiful indicates that you will become ugly with sickness and that you will become weak in body. Increasing beauty indicates death.
Birth : for unmarried women to dream of birth to children, is indicative of inevitable adultery. For married women it indicates happy confinement.
So what you dream is not actually what it means. As you can see above.
Numbers in dreams.
The symbolism of numbers is of course very ancient and has been codified in many ages and cultures. In general dream numbers convey ideas, sensations and lines of force in personality, Here is a brief synthesis of the hidden meaning of numbers when they appear in our dreams.
Zero- Denotes timelessness, super conscious, eternity and absolute freedom. It also symbolizes God.
One- One stand for individuality, individuality solitude the ego, leadership, originality, beginnings and a winner, it also stands for higher spiritual force.
Two- Stands for balance, diversity, partnership, soul. or receptivity. It can also symbolize double weakness or double strength. There is duality as in male and female, mother and father, yin and yang, etc.
Three- signifies life, vitality, inner strength, competition, imagination. creativity, energy and self-exploration, Three stands for trilogy as in the past, present and future or father , mother and child etc.,
Jump to Thirteen- Thirteen is a paradoxical number which means death and birth, end and beginning, and change and transition, It is a symbol of obstacles that are standing in your way and must overcome. You must work hard and persevere in order to succeed and reach your goals.
By Leticia – PIN 0565