Online and telephone Tarot Card readings have become a hugely popular option for people seeking guidance and support, when dealing with challenging life situations and problems. Instead of seeking out a Tarot Reading, psychic, clairvoyant or medium, who does readings in your local area; you can simply log in online and check out the psychic readers who are available 24/7.
The phone line Tarot Reading services are easy to access and convenient to use. You can connect with an experienced psychic or medium reader in seconds and have an instant reading, that sheds light on any issues or problems you are presently facing. You also control the duration of the call.
Tarot Card Reading services continue to grow in popularity because they just help to make life a little easier. As with all modern conveniences however, there are also pros and cons to online tarot readings.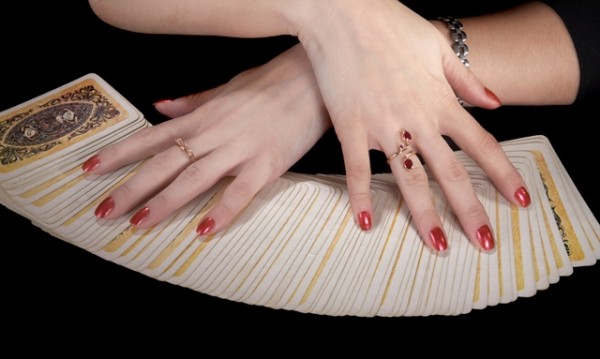 The Pros
• When you're ready come and get it. Online and phone psychic and spiritual readers work round the clock and deliver a 24-hour service. This means that instead of having a sleepless night worrying about a pressing issue you can pick up the phone for tarot reading guidance at 3am. Phone psychic and tarot readings are available when you need the insight and information the most.
• No appointment necessary. Unless you are calling an extremely popular psychic or spiritual reader, who has a consistent queue of satisfied returning callers, you do not need to book an appointment for a reading. Simply choose a time that is convenient for you and pick up the phone.
• You have full control. A phone tarot reading can be as short and precise or as lengthy and detailed as you like. You can call up a psychic reader for an instant answer and terminate your call after just 1 minute.
The Cons
• You do not know what you are getting. Unless you are calling a psychic reader who has been recommended to you by someone you trust you do not know how experienced, skilled or accurate the reader you choose will be. A good way to get a feeling for the reader is to listen to their introduction first.
• You have no guarantees. Although all psychics, mediums and clairvoyants who work online, and do phone readings, are vetted and tested you have no guarantee that the reader you choose for your spiritual or psychic reading is actually any good.  Here at 121 Tarot Readings we understand this and we actually offer money back guarantee if you don't like you're reading check out the details here.
• Time is money. The more detailed your psychic or spiritual reading is the longer your call is likely to last, which means that you are quickly running up an expensive bill, you can avoid this by purchasing a block of prepaid minutes you can use anytime.  All psychic phone line services charge by the minute so it is important that you keep an eye on the clock when you're having a phone tarot reading. 121 Tarot Readings is one of the cheapest on the market so you will always get value for money using this line.