If you are considering consulting a psychic or spiritual reader it is worthwhile taking a moment to understand what your needs are. Knowing what you want to gain insight and information on will help you decide what type of reading you should choose.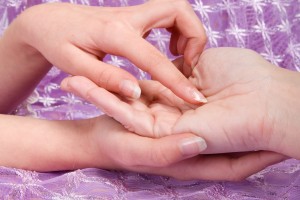 Specific types of psychic and spiritual readings can provide accurate information and detail that you can use to guide you on your path. Choosing the best type of reading, for your particular issue, problem or concern, will enable the psychic or spiritual reader to access the most relevant and helpful information for your needs.
There are many different types of readings to choose from. Here are just a few:
Psychic Tarot Readings
Tarot readings can focus on a number of different aspects of your life simultaneously, or hone in on a particular area of interest. The psychic or spiritual tarot reader will use a classic tarot spread that is best suited to your specific question/s. The interpretation of the meaning of the tarot cards chosen is then given. This can also be influenced by the position of the cards in the spread.
Clairvoyant And Medium Readings
If you want to connect with loved ones who have crossed over, or your spiritual guides, a reading with a clairvoyant reader or medium is what you need. These skilled psychic readers are able to tune in to your energy and vibration and to connect with the energy of the departed and guides in the spiritual realm.
Spiritual Readings
Spiritual readers can help you gain valuable insight and information to help you navigate your unique spiritual path. If you are spiritually open and aware, and have embarked on transformation work or spiritual development, a spiritual reader can help you deepen your knowledge.
Love And Relationship Readings
Love and relationship readings are the most popular psychic and spiritual reading request because they get right to the heart of the matter of love. This type of reading is beneficial if you are experiencing relationship disharmony, the break-up of a marriage or partnership or if you are looking for romantic love. Love and relationship readings can also help you gain better insight into the relationships with your friends and family.
Open Overview Readings
When consulting a psychic or spiritual reader most people are armed with a list of questions they want answers to. Sometimes in life, keeping an open mind gives you access to insightful information that you may have never thought to enquire about. Open readings give the psychic or spiritual reader permission to give your life an overview so that many different aspects can be explored simultaneously. This type of reading is ideal if you are embarking on a new chapter of your life.
Concise And Precise Readings
For moments when you need a speedy and direct response to a question a concise and precise three-card spread reading is all that you need. In response to your question the tarot reader will select three cards – representing the past, present and future. The reading will tell you what you most need to know right now.